November, 2021
On Behalf of the Board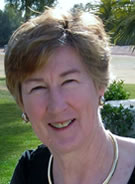 Julia Clarke
President, APLF Board of Directors
November is the beginning of many things — family celebrations that continue into the new year, colder weather, shopping, gatherings with family, dear friends and colleagues, and requests from non-profit organizations for financial support.
The Albuquerque Public Library Foundation (APLF) is among those asking for your support. Launched in October, 2013 our enthusiastic (see photo above) all-volunteer organization works tirelessly to raise money to enrich our public libraries by purchasing things not covered by tax dollars. Tax dollars, including General Obligation Bonds, cover operating expenses and library materials, but not the supplemental programming.
These include: Early Literacy Centers, Literacy Kits, Lego Clubs, Code Clubs, STEM/STEAM programs, the Teen Book Trailer Contests, the Career Online High School, "Ukuleles in the Library" and the newly published Library Event Guide are just a sample of the impact made by individual donations, corporate support and grants to the Foundation.
After the 2014 fire at the North Valley Library, our generous donors furnished a Teen area, refurbished the Adult Reading area and added an Early Literacy Center to the Children's Room.
In 2015 APLF purchased furnishings for the Children's Area and the Children's Craft Room at the new Central and Unser Library.
Opening Spring 2022, the Children's Room of the International District Library is being furnished with APLF donor support.
In short, your donated funds are used to provide social, educational and community building resources that contribute to the strengthening of our community.
Another way to support the library system and the Albuquerque Public Library Foundation is to spread the word! You make a difference by telling friends and family members about your positive library experiences and why YOU love the library. Thank you for your continuing interest in and support of The Public Library, Albuquerque and Bernalillo County.
Community Giving. Community Strong.