June, 2021
On Behalf of the Board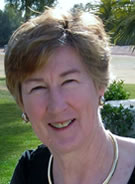 Julia Clarke
President, APLF Board of Directors
Dear Library Supporters,
As I write this letter, our Albuquerque and Bernalillo County library communities are just beginning to experience the relaxation of many of the protective restrictions that have governed our actions since March of last year. Our public libraries are starting to add services with the safety of library users and library staff in mind.
We anticipate many of you will enjoy visiting the library for the first time in months, engaging with the staff, and reacquainting yourselves with the books, music, and movie options available for all ages. Enjoy yourselves!
We extend a warm welcome to our new readers to BOOKISH. It is our hope that this monthly newsletter on the people and places that make up The Public Library, Albuquerque and Bernalillo County will continue to entertain and inform.
Your financial support of the Albuquerque Public Library Foundation (APLF) and your votes for public library issues on City, County, and State ballots are deeply appreciated. Thank you for joining APLF in supporting our marvelous library staff as they continue to provide responsive programming and services to our community.
Community Giving. Community Strong.