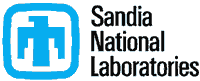 APLF is pleased to be awarded a Sandia Educational Success Grant to be used for scholarships to the Career Online High School. Sandia is committed to improving the lives of people in our local communities by increasing family stability, improving educational success, and supporting community leadership. We sincerely thank Sandia for this award.

What is Career Online High School (COHS)?
COHS is open to Albuquerque and Bernalillo County residents who are at least 19 years old and have successfully completed 8th grade and wish to earn their high school diploma. Applicants who successfully complete an online self-assessment and prerequisite course, followed by an in-person interview, will be considered for enrollment. Program applicants must have a library card in good standing or be willing to apply for a library card.
How will students be selected for the program?
Enrollment is limited, and demand is high. Currently, six students are receiving full scholarships. The six scholarships covered by the Sandia National Laboratories Educational Success Grant are being matched by the New Mexico State Library, enabling our library system to enroll a total of 12 students at this time. Click here for a complete program overview.