September, 2021
On Behalf of the Board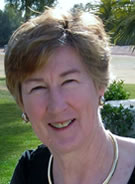 Julia Clarke
President, APLF Board of Directors
September is here! Schools are in session and our libraries are introducing in-person programming and other enhancements to our library system.
The first enhancement is the publication of our very first system-wide Library Event Guide made possible by your Library Giving Day donations to APLF. Created in-house by talented library staff, the FREE Guide will be available for you to pick up at all library locations and on-line.
At one glance, you will be able to see the FREE programs and special events available September - December 2021 across our library system. You are always welcome at all libraries for the programs and events that interest you. Come and explore what is available! As always, health and safety protocols will be followed. Thanks to the generous support of our donors, more enhancements for programs and information sharing system-wide are on the way. We will keep you informed.
As 2021 begins to wind down, many of us are reviewing the successes and challenges of 2020. An unanticipated and welcomed change is the increase of donations APLF has received in memory of a departed loved one and in celebration of a special friend or family member. As I look at the list, I smile when I read "In celebration of my favorite Bookworm's 39th Birthday" and notice another in celebration of grandchildren.
For each donation in memory or celebration of, the Foundation sends a letter of thanks to the donor and shares the news with the person being honored or the family of a person being remembered.
Please consider the Albuquerque Public Library Foundation as your milestones occur. Your thoughtful gift ensures that our libraries offer the best services possible to all who enter our libraries!
Community Giving. Community Strong.