Why I Give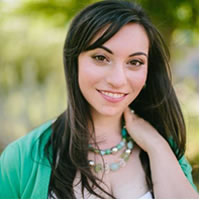 Read a parenting article about raising a resilient child, and you'll inevitably be told to give children memories on which they can look back in times of stress.
2020 was a time of stress for all of us, and I, too, found myself turning back to memories of my childhood. Growing up with a mother and grandmother who were librarians, libraries have always been a part of my life. And so, many of those memories revolved around a library.
I remember being two and going to storytime at the library in Redondo Beach, California. I remember a green lawn on a hill, the view of the sunlit ocean shimmering in the distance, the warmth of the sun and my mom's arms, and the stories.
I remember my award-winning elementary school library where I, a shy, introverted, quiet kid, would go during recess (and before school and after school), tuck myself into a corner, and get lost in history, or fantasy, or an experience or place different than my own. That library was always busy, always welcoming, always fun. And it always, always welcomed (celebrated!) reading and imagination.
When my father passed away, that library was a place of refuge, but more than that, the library, the librarian, and all the volunteers gathered around us and took us in. They helped us turn tragedy into good in the world when, together, we built the first technology center in a school in New Mexico because the librarian knew that learning was not going to remain a domain for only physical books for much longer.
In middle school and high school, my work-study classes were in the library. It was the moment of my day when I could recharge, find some peace, and, more often than not, get lost in a book that I was actually supposed to be shelving.
I worked at libraries in college. In fact, one of the chief reasons I wanted to go to the University of Washington was for its libraries. (Not in the least because of the Harry Potter-esque, Gothic Suzzallo Library Reading Room.) When I was feeling lonely and homesick, I went to the libraries because they felt like home and because I could get lost in the shelves and shelves and shelves of books.
More than that, libraries and books are such an enormous part of why I'm a writer today. They are why I've been able to hold on to my imagination and a sense of whimsy, curiosity, openness, and a life-long love of exploration that so many seem to lose as they grow out of childhood. These ideas, the love of learning and discovering through reading, are what I am making sure to pass on to my children.
Libraries are about learning, about going beyond yourself, and learning to go beyond yourself. They're about empathy and understanding and seeing the world in a different way than the one you've always known. They preserve the past while uplifting the future. They care about the communities they're in, and they—and their staff—lift those communities in ways most people don't understand and will never see.
They are safe. They are welcoming. They are home.
Libraries are vital in so many, many ways, and that's why I give.